19th April, 2016, Qingdao University
5th Young Teachers English Teaching Competition of Medical College of QDU was concluded here in Dengzhou Road, West campus.
The competition saw 19 young teachers who participatedin 2 days competition on , April 18 and 19. This competition proved to be a real platform for aspiring teachers to improve themselves and get an honest feedback from distinguished professors and MBBS student judges.
The student judges were: Aashish Khanal, Arun Kafley, Keshar Raj Bhattarai, Urusha Deo and Alina Bajracharya. The student response, comment was wide appreciated by everyone in the program.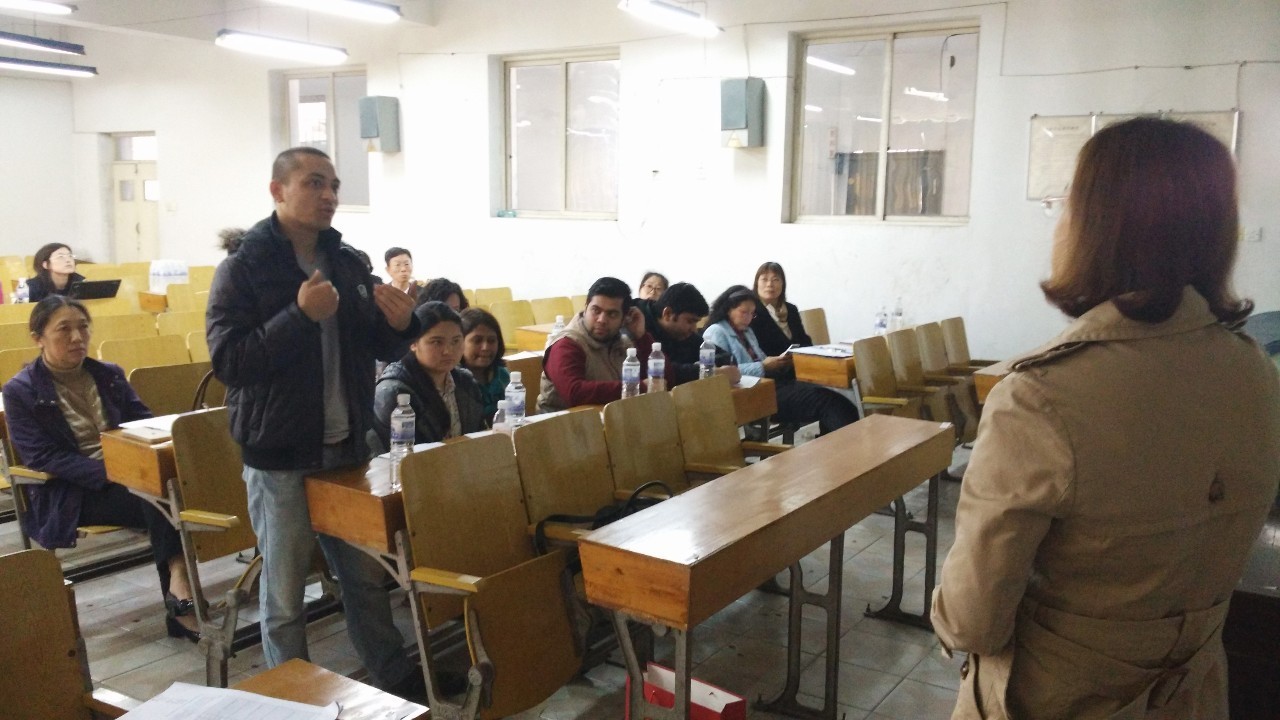 Professor Cao Caixia, director of Teaching Administration Section of AHQDU said she was very happy with the witty comments and responses given by the students.
The student judge Mr. Aashish said the experience was really surreal as they could learn a lot of new things and help select the best of best teacher among all.
The best candidate would get a chance to represent Qingdao University in National Teaching competition in June, Guangzhou.
4月19日上午,医学部第五届中青年教师英文授课大赛复赛在西校区教学楼302教室闭幕 。经过医学部11个学院、2所教学医院的初赛选拔,共有19名教师参加此次复赛。复赛中,参赛教师利用多种教学手段,在20分钟内完成了起承转合齐备的授课演示。
大赛评审组由12位专家和5位MBBS留学生组成,评审组对参赛教师的教案、教学文档和现场授课进行了考核与评价,最终王艳霞、王晓旭、姜启晓凭借出色的师生互动、流畅的语言、坚实的专业知识,获得一等奖。
第五届中青年教师英文授课大赛是医学部2016年开展的"立德树人、提高教育教学质量"主题系列活动之一,也是贯彻落实学校本科教育教学综合改革方案的重要举措,其目的是为中青年教师提供展示和交流教学思路和技巧的平台,加快中青年教师成长,提高医学本科教学的国际化程度。